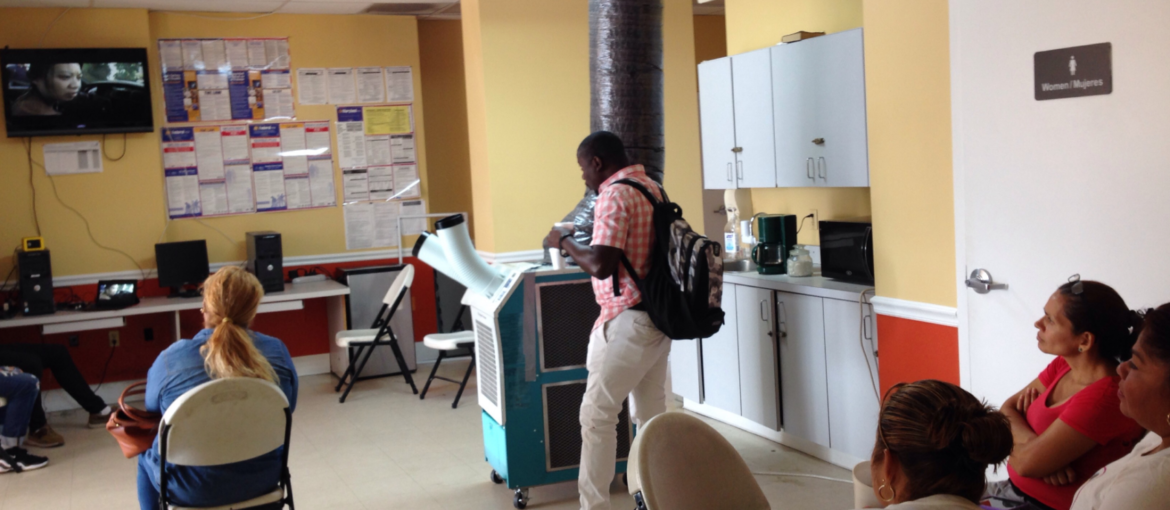 Libraries Without Borders Announces the Legal Literacy Advisory Board
Leveraging our expertise, Libraries Without Borders will provide immigrants in the Washington, DC area with certified legal resources to help them understand their rights and make informed decisions about their lives. Unfortunately, many immigrants in the DC area — and across the US — lack basic legal knowledge, which renders them vulnerable to misinformation and predatory practices, such as notarios. Those who are aware of their rights often struggle to navigate the dizzying array of resources available on and offline. They may lack the digital skills to search for this information, not know what laws or regulations to look up, or fail to recognize their eligibility for relief.
To bridge the gap between the resources legal aid organizations provide and the services immigrants need, Libraries Without Borders has partnered with Ayuda, CASA de Maryland and CARECEN to launch The Legal Literacy Initiative. With their help, we are curating credible content that addresses the legal realities faced by Latinx immigrants in DC, including "Know Your Rights" videos; and PDFs and infographics on how to interact with ICE or police, understand the implications of the recent DACA ruling, navigate the asylum process, or plan in the case a loved one is deported. BSF is adapting this content to our portable server, which allows us to bring these critical resources to places immigrants regularly visit: community centers, laundromats, worker centers, and churches. At each location, immigrants will have 24/7 access—through their smartphones or other WiFi-enabled devices—to educational materials, manuals on pro se representation, and directories of free and low-cost legal services providers
Due to the complicated nature of immigration law and the frequency with which it changes, Libraries Without Borders has solicited legal experts from across the US to serve on our inaugural legal advisory board. This board will periodically review the content selected for each site to verify its accuracy, ensure it aligns with the needs of DC's immigrant community, and certify it reflects current federal immigration policies. The inaugural advisory board members are listed below.
Full Advisory Board
Lucas Guttentag – Founder and Former Executive Director of ACLU Immigrants' Rights, Robina Foundation Senior Visiting Human Rights Fellow at Yale Law School
Barbara Hines – Founder and Former Director of the University of Texas Law School Immigration Clinic, Senior Fellow at the Emerson Collective
Audrey Singer –  Senior Fellow at the Urban Institute, Nonresident senior fellow at Brookings Institute
Susan Martin – Founder of Georgetown Institute on International Migration, Donald G. Herzberg Professor Emerita of International Migration at Georgetown University
Mike Wishnie – William O. Douglas Clinical Professor of Law at Yale Law School, Counselor to the Dean
Javier Maldonado – Immigration lawyer at the Law Office of Javier Maldonado P.C., Board of Directors at RAICES,
Nina Alvarez – Documentary Filmmaker, Senior Producer at Fusion News, President of Zocalo Media, Writer and Producer at Univision