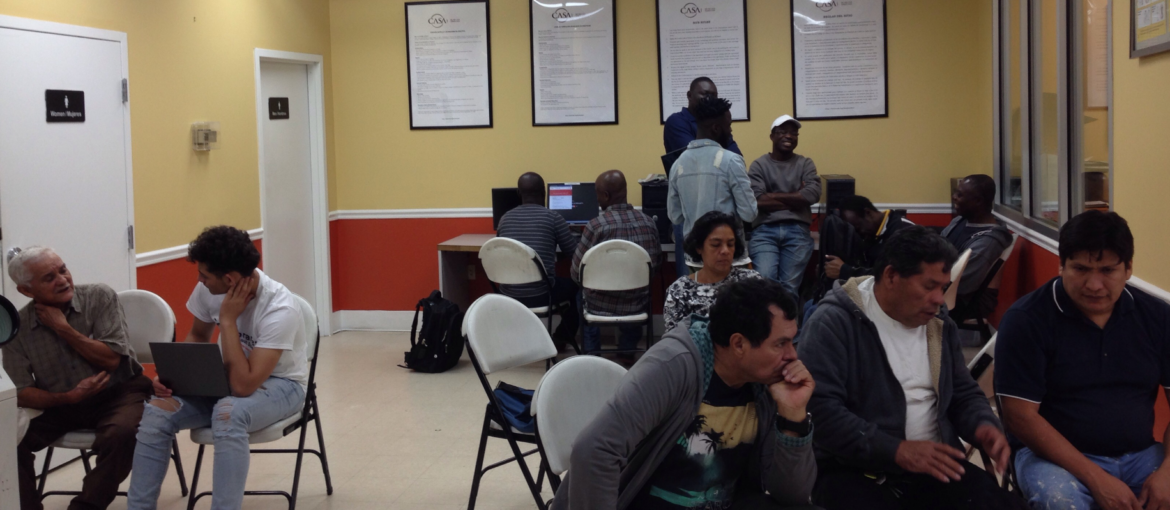 The Legal Literacy Initiative in Washington, DC
Libraries Without Borders has partnered with legal aid organizations to provide immigrants in the Washington, DC area with legal resources in nontraditional outreach spaces. In the US, countless immigrants receive fraudulent and incomplete legal aid, rendering them vulnerable to notarios, who advertise themselves as a cheap alternative to high-priced lawyers. As such, many immigrants receive false information that jeopardizes their safety and may result in their unlawful detention or deportation
Even when legal aid is readily available in their community, many immigrants do not access these services because they are unaware that such resources exist. Other immigrants know that legal resources are available, but do not recognize they are eligible for relief. According to CASA de Maryland, a local legal aid organization that has partnered with Libraries Without Borders, "The most we can do is run a legal clinic once a month through our partners at the local school. We don't have the resources to reach everyone that needs legal information. [As a result,] many people don't even show up to our clinics because they don't recognize they need help."
By partnering with legal aid organizations like Ayuda, CASA de Maryland, CARECEN, and the Asian/Pacific Islander Domestic Violence Resource Project, Libraries Without Borders provides  curated content, such as Know Your Rights videos created by  the ACLU and CHIRLA, that directly address the needs of DC's immigrant community. Through our digital server technology and cloud software (known as the IdeasCube), we are able to bring these resources into unconventional spaces, including workers' centers and laundromats.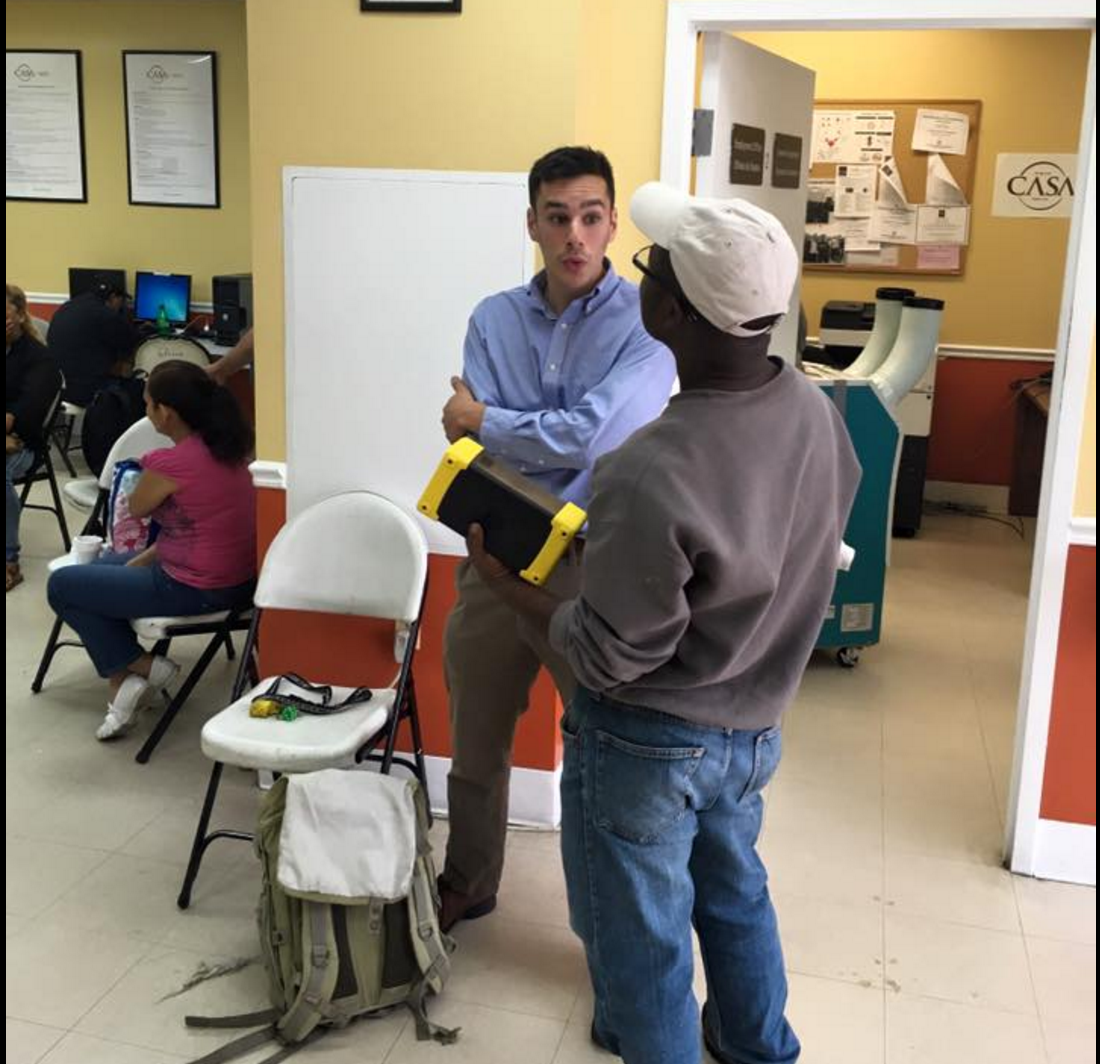 Our digital server creates a WiFi hotspot anywhere it is installed. This allows anyone with a smartphone, tablet, or computer to  access thousands of digital resources, such as videos, tutorials, PDFs, books, and interactive guides, regardless of an internet connection or access to mobile data. In the past, we have used this technology to bring educational tools and cultural materials to refugees, IDPs and even former paramilitaries. The flexibility of this technology allows Libraries Without Borders to operate in spaces immigrants regularly visit—workers centers, churches, parking lots, and laundromats—thereby expanding and amplifying the reach of our partners and promoting legal literacy among immigrants.
In Washington, DC, we are leveraging  the expertise of local legal aid organizations to work together to provide immigrants with the legal aid that is most needed. Volunteers from the International Academy at the Cardozo Education Campus help immigrants navigate the digital server's resources as well as provide in-person referrals to any users who seek additional legal assistance. The Legal Literacy pilot program launched in Washington, DC in early August, and  plans to expand to Texas, and North Carolina.