Building Peace through Libraries in Colombia
Since the 1960s, Colombia has been in a state of civil war, with fighting primarily taking place between the government and the Revolutionary Armed Forces of Colombia (FARC). As a result of this conflict, 6.9 million people have been displaced, 266,396 have been killed, and 60,630 remain missing. After four years of intense negotiations, Colombian President Juan Manuel Santos successfully brokered peace with the FARC guerrillas, bringing an end to a half-century civil war. For his role in the historic peace treaty, President Santos was awarded the Nobel Peace Prize in 2016.
In the aftermath of the negotiations, the National Library of Colombia and Colombian Ministry of Culture partnered with Libraries Without Borders to create a program that leveraged culture as a tool to secure a lasting and meaningful peace. As a result of this initiative, we installed 20 Ideas Boxes in demobilization zones throughout the country. For many people living in these communities, this was the first time they ever stepped foot in a library. As one of the Ideas Box project managers, Yoann, recalls, "One child told us the library serves as her first memory of peace."
LIBRARIES FOR LASTING PEACE
During Colombia's civil conflict, many remote, rural and isolated areas that were home to indigenous peoples, FARC militias and other combatants, were largely ignored by the government for decades. At present, these communities are now grappling with the long-term effects of neglect: they lack basic supplies, housing, access to water, medical care, sanitation and educational opportunities. 
Recognizing the destabilizing impact of such conditions on the country's newfound, yet fragile peace, the Colombian government has chosen to prioritize "demobilization zones" as areas for economic, social and political development. As such, it has committed to providing these zones with resources that will make it easier for ex-combatants to reintegrate into society and transition into civic life. By partnering with Libraries Without Borders to install Ideas Boxes in these communities, the Colombian government created communal spaces where residents can access information, educational resources, and cultural enrichment opportunities. As of January 2017, there were twenty Ideas Boxes in demobilization zones across the country. 
For one year, our four project managers—Violette, Jeanne, Romain and Yoann—provided in-country support to the twenty librarians in charge of daily activities at each Ideas Box. Yoann explains:
"First, we trained librarians on how to properly use the Ideas Box. Then we made sure to reinforce and expand upon the initial training during each field visit. Some of the librarians were less comfortable with computers, others wanted to learn cultural mediation techniques. We also helped them with structuring activities for the Ideas Box, as well as organizing meetings with stakeholders, including community organizations and local actors, especially former FARC members. As an international NGO, we were seen as a neutral actor, which allowed us to distance ourselves from the governmental aspect of this project. Given the sensitive nature of this initiative, the semblance of neutrality was key in allowing us to work with certain communities, particularly ex-combatants."

"In addition to training, we also regularly checked in with librarians to oversee their day-to-day efforts and provide any technical assistance as issues arose. Lastly, we served as a critical link between the National Library of Colombia and librarians in the field. Myself, along with Jeanne, Violette and Romain, periodically travelled to the different Ideas Box sites to collect information, assess needs, and problem-solve. By identifying the specific needs of each librarian and location, we were able to provide solutions that were relevant to the issues they faced, and therefore, adapt our work accordingly."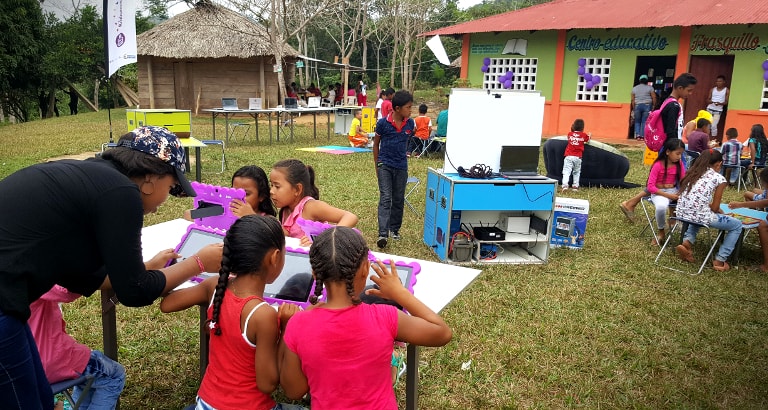 FROM 'MULOTECA' TO MURALS
Low literacy rates in rural areas of Colombia can exacerbate social and cultural inequalities, which contribute to instability and conflict. By promoting access to free and open libraries, President Santos sought to tackle this threat head-on, thereby reducing tensions throughout the country, fostering democratic dialogue, and promoting civic engagement.
Enter the Ideas Box, which created a communal space where residents of demobilization zones can access books, the internet, modern technology and multimedia devices. More importantly, it provided residents with a place where they could participate in group activities and other informal exchanges that promote social cohesion and encourage people to regain trust in the government.
Children and adolescents were particularly drawn to the Ideas Box because of its versatility. "Some young people came to the Ideas Box to get help with their homework, check out books and use the internet. Some just needed a quiet place and a computer to work. Others saw the Ideas Box as a breath of fresh air: a place where they could play games with friends, read books, use tablets. In Colombia, students only go to school in the morning. In the afternoon, they are expected to work in the fields with their parents. The library offered a cultural alternative to their daily lives."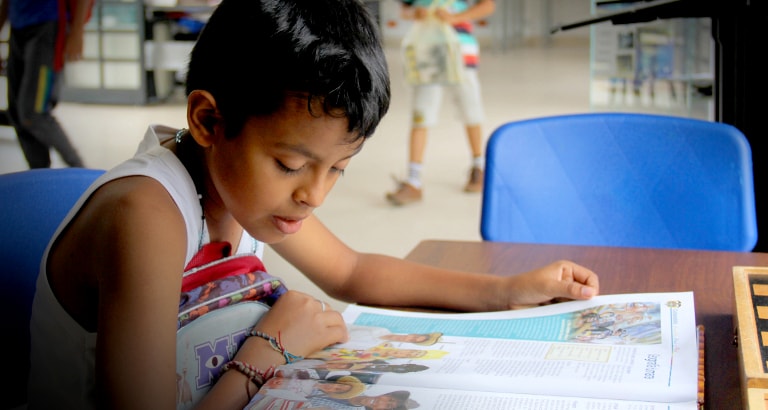 While initially more difficult to engage, adults were also drawn to the Ideas Box. "Adults came to the Ideas Box out of curiosity: 'What is it? What's happening? What can I find in a library?' We soon learned they were interested in books focused on technical or pragmatic subjects like agriculture, sewing and cooking, which we added to the library."
For former members of the FARC, the Ideas Box offered "a tangible way to strengthen their skillset and reintegrate into society. It opened up a number of possibilities—from gaining digital literacy skills through our computer workshops to re-learning how to live as a civilian by playing board games and participating in cultural activities."
Over the course of a year, the librarians at the fore of this program had the opportunity to experiment, create and facilitate activities for various communities. One of the more creative endeavors was the 'Muloteca,' a makeshift library that librarians built on the back of a mule in an effort to reach some of the most isolated communities in the Paramillo National Park. By placing shelves on the back of a mule (and sometimes borrowing canoes!), we were able to bring books, technology and other educational materials to places like Gallo, a particularly secluded village on the outskirts of the Paramillo National Park where there are no roads or communication lines. Through the Muloteca, librarians hosted audiovisual workshops that combined digital learning with photography techniques and video editing. After participating in these workshops, some members of the community filmed footage recounting the story of their daily lives. In turn, other members of the community—those previously in the FARC—edited the footage, which they pieced together to create a documentary series aimed at debunking myths about their community. At other Ideas Box sites, librarians worked with community members to paint murals reflective of the different aspects of the peace agreement. From children to the elderly and from the police to former combatants—everyone was involved in this effort.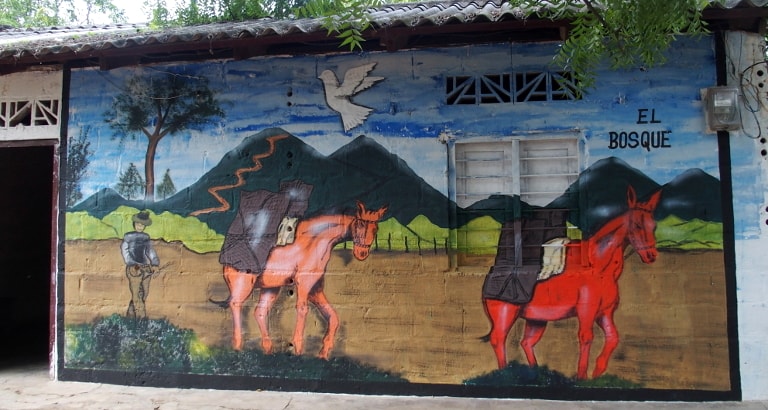 The impact of such projects on daily life? For Yoann, these libraries made it possible to bring together people who no longer spoke to each other.
What was the impact of Ideas Box on people's everyday lives? From Yoann's perspective, the Ideas Box brought together people who had never spoken to each other before. Through the Ideas Box, "former FARC, the police, everyday civilians…people from all walks of life were able to share their stories to understand what others had experienced during the conflict."
In Conejo, a town divided by a long-standing feud between two families, the Ideas Box had an undeniably transformative impact. With its arrival, community members sought to convert a dilapidated building into a library. By working together to renovate this space, residents were able to set aside their grievances and bury past grudges. In just twenty days, the people of Conejo not only created a library but also forged new relationships that made their community stronger and more united. "This is at the heart of the peace process—getting people from across the divide to talk and understand one another."