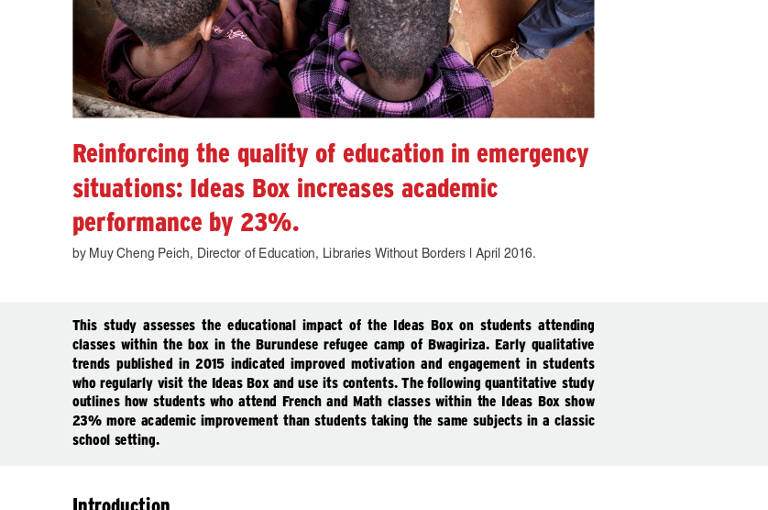 The Ideas Box: Improving the Quality of Education in Emergency Situations
This quantitative study examines the impact of Ideas Box classes on the academic performance of students who participated in the program at the Burundese refugee camp of Bwagiriza. The report demonstrates that students who attended Math and French classes in the Ideas Box experienced a 23% increase in their academic performance when compared to students taking the same courses in a classical school setting.
En poursuivant votre navigation sur ce site, vous acceptez l'utilisation de cookies pour améliorer votre expérience de navigation et mesurer les audiences de fréquentation de nos services. Pour plus d'informations et/ou vous opposer à ces cookies, cliquez ici.
Les paramètres des cookies sur ce site sont définis sur « accepter les cookies » pour vous offrir la meilleure expérience de navigation possible. Si vous continuez à utiliser ce site sans changer vos paramètres de cookies ou si vous cliquez sur "Accepter" ci-dessous, vous consentez à cela.