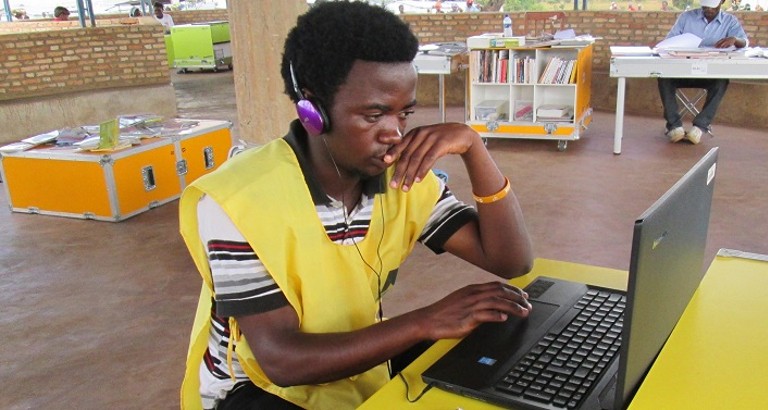 Dem's, slam poetry artist and journalist
Refugee portrait of Dem's who lives in the Kavumu refugee camp in Burundi since December 2013.
En poursuivant votre navigation sur ce site, vous acceptez l'utilisation de cookies pour améliorer votre expérience de navigation et mesurer les audiences de fréquentation de nos services. Pour plus d'informations et/ou vous opposer à ces cookies, cliquez ici.
Les paramètres des cookies sur ce site sont définis sur « accepter les cookies » pour vous offrir la meilleure expérience de navigation possible. Si vous continuez à utiliser ce site sans changer vos paramètres de cookies ou si vous cliquez sur "Accepter" ci-dessous, vous consentez à cela.