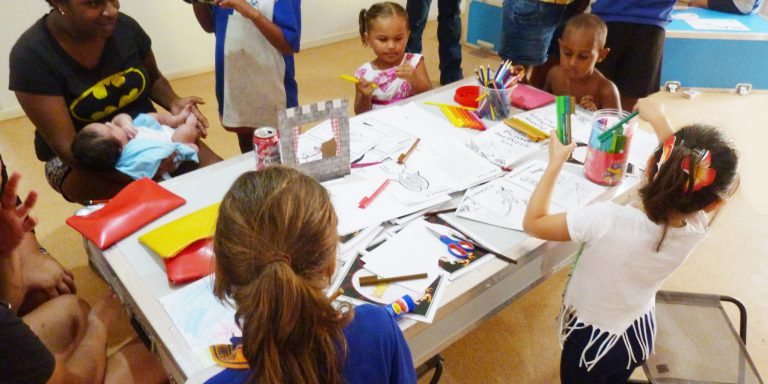 BACKGROUND
In partnership with the Queensland State Library, Libraries Without Borders has implemented an Ideas Box in the community of Mapoon (Queensland), located more than 1,000 km from the closest urban center. Perviously, librarians had to reach the community by airplane. The Ideas Box is set up in the village's community center.
OBJECTIVES
Enable access to the Ideas Box for local non-profits working with the community (Mapoon school, « my Pathway », the rangers…)
Allow local youth to learn in a secure space.
Serve as a place where locals can meet, socialize and exchange between generations.
Strengthen the Australian library network.
ACTIVITIES
Academic support for students
Film showings
Creative workshops
« Mums & Bubs », popular activity allowing mothers and their children to exchange among themselves.
BENEFICIARIES
The children, youth, parents and the entire community of Mapoon (around 300 people)