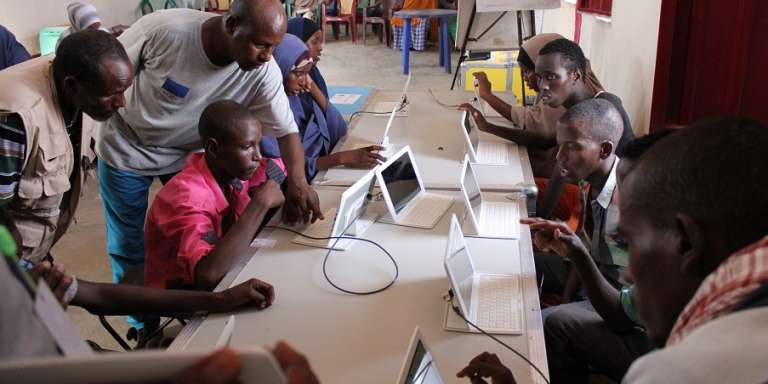 ACTIONS
In December 2015, Libraries Without Borders and Save the Children deployed two Ideas Box in two Somali refugee camps, Malkadida and Bokolmanyo, in the Dollo Ado region in Ethiopia, close to the border with Somalia.

The two Ideas Box are destined to promote children's rights in particular, through access to quality education as well as safe espaces for reading, exchanging and participating in activities.
New activities are being developed in 2016 for adults, including literacy workshops. Cultural activities will also bring together refugee and host populations to strengthen inter-community ties.
OBJECTIVES
Implementing 2 Ideas Box equipped with paper and digital content in Somali, Amharic and English

Training partner personnel to the use of the Ideas Box
Develop new activities for children and adults