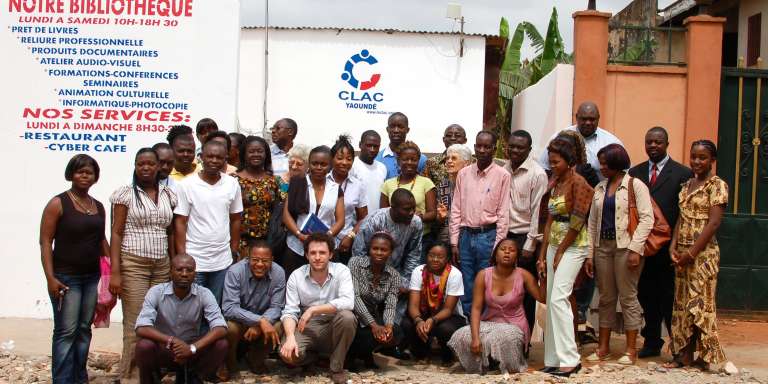 Background
Run by the Youth, Culture, and Development Association, the CLAC promotes access to information, provides an appealing access to reading, and each week organizes conferences, debates, and events in the capital of Yaoundé . Despite its success, the lack of financial resources for the project, which has little support from public associations, prevents the development of its activities.
Since September 2011, efforts to enlarge the CLAC were initiated in order to respond to the growing needs of the users, to make the common space more pleasant and functional, and to start the development of new cultural activities as well as possible revenue generators.
Activities
Rehabilitating and expanding the surface of the CLAC to include a youth space, a multimedia center, etc.


Strengthening the book collection by providing new paper books and digitizing part of the collection

Implementation of a cultural activities program

Training CLAC personnel to management

, library techniques and cultural facilitation
Objectives
Extend the space and develop the activities of the CLAC.
Expand access to culture and information for the population of Yaoundé.
Establishment of autonomy of the CLAC.
Duration
2009 – 2012 (36 months)
Beneficiaries
The inhabitants of the community of Mimboman, including approximately 4,000 children and youth living in the neighborhood